The collection in 16 works
An ambitious scientific and cultural project
Great attention has been paid to the presentation and contextualisation of the works in the collection. To illustrate this extensive documentation endeavour, 16 focus points have been selected with historic and documentary references on the works, their provenance, their history and their geography.
THE GALLERY DESIGNED BY JEAN NOUVEL
The new permanent exhibition space designed by architect Jean Nouvel creates an intimate and adept approach to the collection.
A LANDMARK COLLECTION
Marc Ladreit de Lacharrière amassed a collection of works from Africa and Oceania of exceptional scope and quality.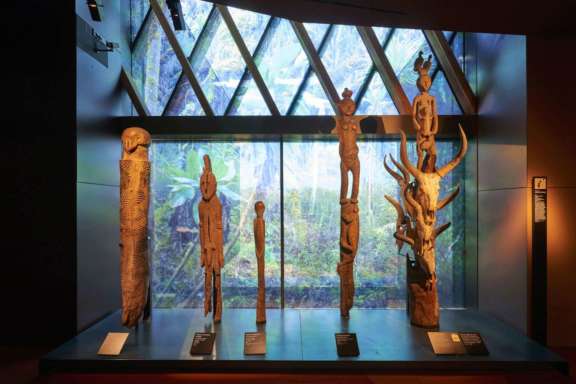 Elsewhere at the museum
Main Collections Level
The permanent exhibition at the musée du quai Branly houses some 3,500 works divided into geographic areas: Oceania, Asia, Africa and the Americas. The route follows a central walkway designed to resemble a river, illustrating both the uniqueness of each civilisation and their contacts.