The Marc Ladreit de Lacharrière Collection
The Marc Ladreit de Lacharrière Collection is a landmark collection. The heritage and historic value of the works make this a leading collection, and the crossover point for historic, artistic and anthropological considerations.
Many of the works in its midst previously belonged to individuals who pioneered the taste for African and Oceanic arts, including collectors, artists and dealers, all of whom have contributed significantly to the emergence of an informed and sensitive view of non-Western arts. The addition of the Marc Ladreit de Lacharrière collection to the musée du quai Branly - Jacques Chirac provides an opportunity to gain a better understanding of this aspect of art history.
Project background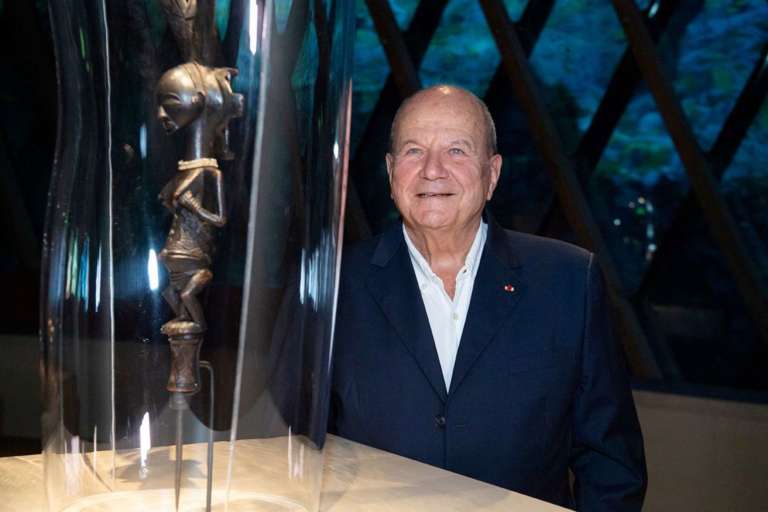 Mr Marc Ladreit de Lacharrière © Thibaut Chapotot
The genesis of this collection is closely linked to the creation of the museum. Marc Ladreit de Lacharrière decided to gift this collection to the French State so that it would be displayed at the musée du quai Branly. The gift was officialised on 15 February 2018 by the French Ministers of Culture and Research, and represented the most significant donation of works from Africa and Oceania – in terms of its size and quality – since 1945.
The collection was begun around the same time as the museum was founded, and was born of enthusiastic support for the recognition of non-Western arts. Major pieces of African and Oceanian statuary art resonated with the aesthetic emotion of Marc Ladreit de Lacharrière. It is impossible to mention them all, but the Senufo and Lulua 'maternity figures', the malagan mask from Tabar Island in New Ireland and various other rare and lesser-known works, as well as, on the contrary, legendary works displayed in various exhibitions, form a truly exceptional collection that has made a significant contribution to national collections and filled a gap in representations of styles. Most of these masterpieces are of interest not only to the history of non-Western arts but also to the history of and response to these arts from their successive and esteemed collectors. They are familiar to specialists and include more famous pieces, such as Paul Guillaume's Dan mask, for example. The collection thus paves the way for interesting study opportunities for the research community.
THE GALLERY DESIGNED BY JEAN NOUVEL
The new permanent exhibition space designed by architect Jean Nouvel creates an intimate and adept approach to the collection.
THE COLLECTION IN 16 WORKS
Filmed testimonies, cartographic and historical references, details on the provenance of the works and in-depth contextual information.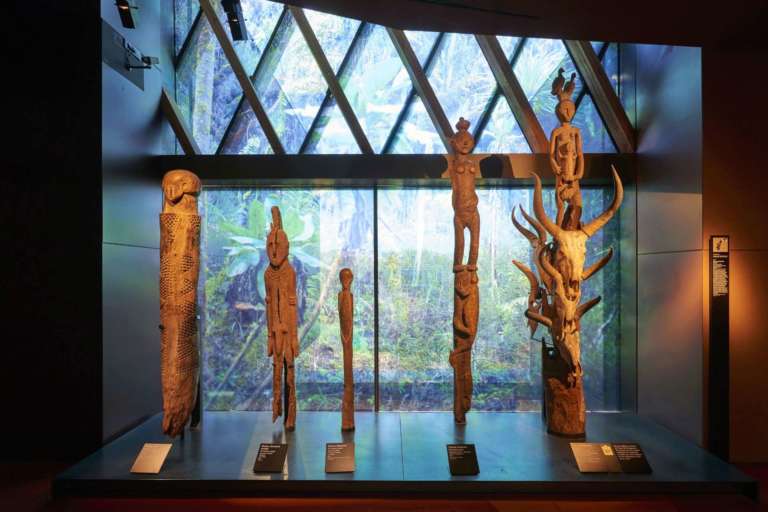 Elsewhere at the museum
Main Collections Level
The permanent exhibition at the musée du quai Branly houses some 3,500 works divided into geographic areas: Oceania, Asia, Africa and the Americas. The route follows a central walkway designed to resemble a river, illustrating both the uniqueness of each civilisation and their contacts.