Marc Ladreit de Lacharrière Collection
A new permanent exhibition space at the quai Branly
The museum is unveiling a new permanent exhibition space designed by the architect Jean Nouvel to house the exceptional donation of 36 works by collector Marc Ladreit de Lacharrière to the French State in 2018.
In the space of just a few years, Marc Ladreit de Lacharrière amassed a collection of works from Africa and Oceania of exceptional scope and quality, the genesis of which is closely linked to the creation of the museum. Marc Ladreit de Lacharrière chose to gift this collection to the French State so that it would be displayed at the musée du quai Branly – Jacques Chirac.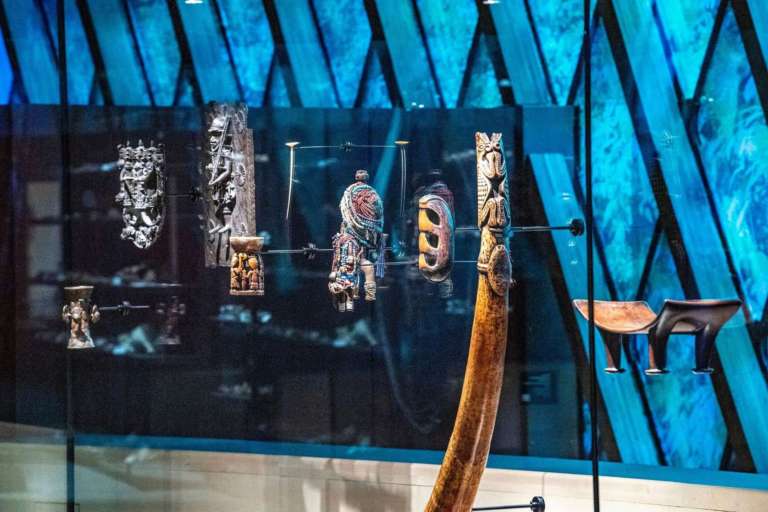 THE MARC LADREIT DE LACHARRIÈRE COLLECTION
The collection comprises works from Africa and Oceania, the qualities of which ensure their place among universal artistic heritage. African statuary art occupies a central place in the ensemble, which presents a series of works with diverse forms, origins and chronology.
Find out more
THE GALLERY DESIGNED BY
JEAN NOUVEL
Designed by architect Jean Nouvel, the display of this collection emphasises the powerful presence of the works through an original and poetical scenographic installation that puts visitors in a state of mind of contemplation. Through both its format and its harmony, the exhibition circuit creates an intimate and adept approach to the collection, offering visitors a unique aesthetic experience.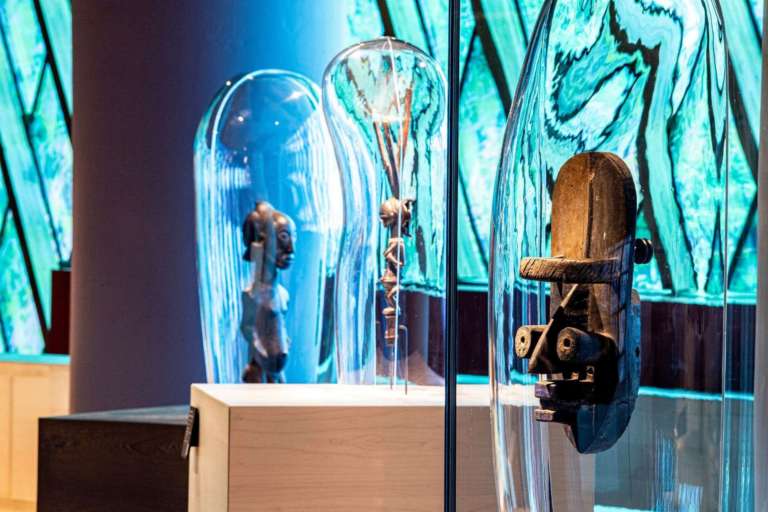 THE COLLECTION IN 16 WORKS
Substantial resources were pooled to illustrate and document this collection with an exacting scientific perspective. Here you can view the historic and documentary points of reference for 16 works in the collection: in-depth contextual, cartographic and historical information on the works, as well as details on their provenance and filmed testimonials.
Find out more